Posted by Paul Reidy, Impact VP of Marketing on Jun 30th 2020
When considering wheels for a roll out cart, plastic wheels seem like a no-brainer. Lightweight, low-cost and relatively durable to withstand the rigors of automatic dumping. But there's more to a wheel than meets the eye and when you factor in the end user experience, the rubber wheel strikes a chord on multiple levels. Here are 5 reasons why homeowners and end users would prefer rubber wheels on their roll out carts.
#1 - SERENITY NOW
A grating rumble wakes you from an early morning slumber. Is there a thunderstorm passing over? A biker gang invading your suburban street? Nope, just your neighbor, Ted, taking his roll out carts to the curb at 6am on collection day. Sure, this seems like a minor inconvenience each week, but tell that to the parents who just got their baby down for the night, just as their neighbors rumble their carts down the driveway the night before pickup day. With the soft cushion of rubber wheels, the journey to the curb becomes a silent gesture of neighborly love, versus the annoying sound of plastic over asphalt.
#2 - WEIGHT FOR IT
If you live in an area that sees high winds or strong seasonal storms, the wind can make it difficult to keep a roll out cart upright and in one place. The standard plastic cart wheels provide very little weight at the base of the cart and almost no grip or friction– don't be fooled by plastic tread – it's more of a design feature than a functional feature. Rubber wheels can add up to 8lbs to the bottom of a roll out cart and the rubber material provides natural friction against hard surfaces. It may not seem like much, but it gives the roll out cart more stability where it matters most, helping prevent wind-related rolling or tipping that leaves your trash strewn across the neighborhood.
#3 - EASY RIDER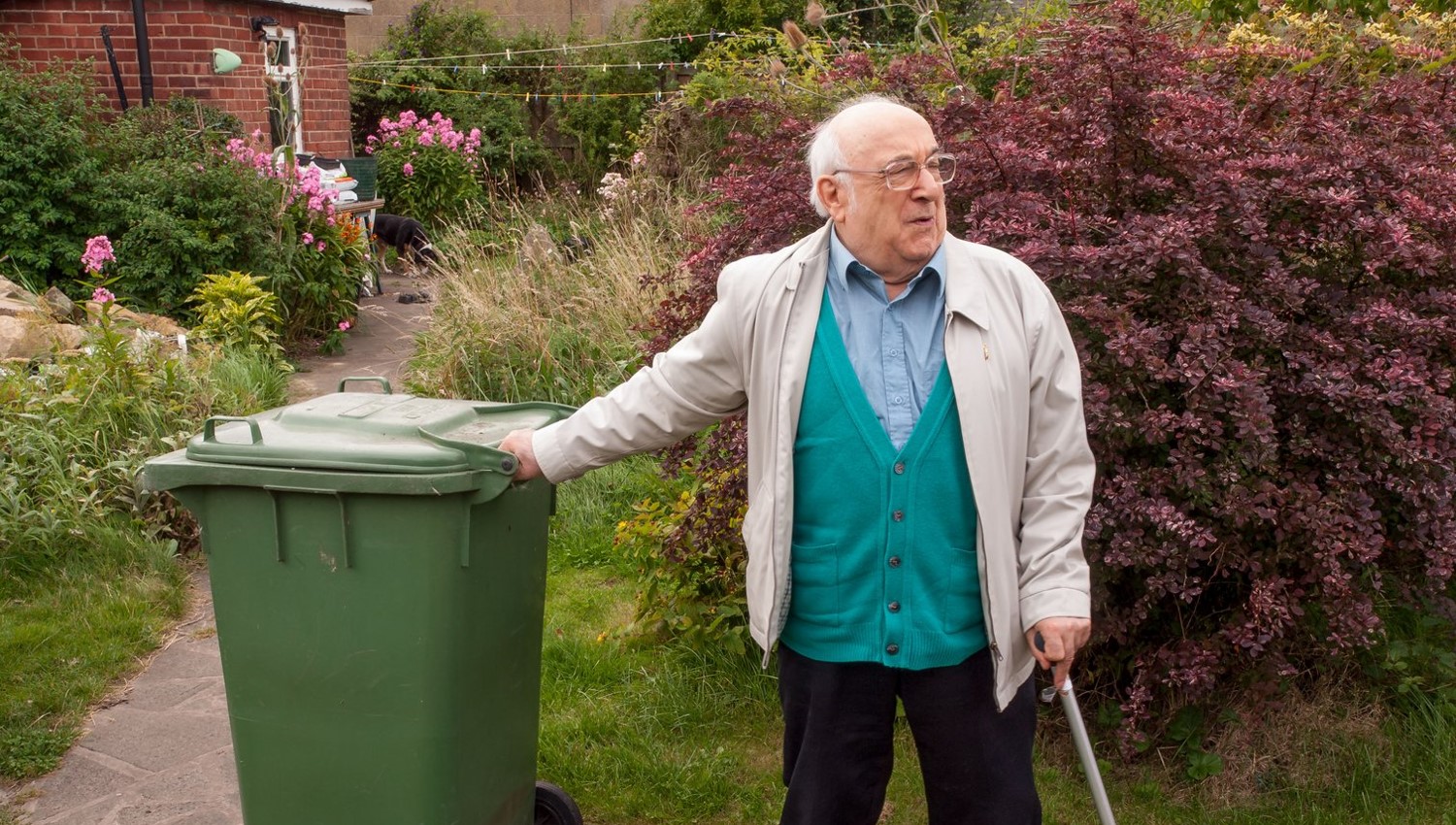 The design and tread of a rubber wheel make for improved tracking and maneuverability versus your standard plastic wheel.This is particularly important on less than ideal surfaces – snow, sand, grass and gravel. Chances are your customers have at least one of those surface conditions where they live and when considering Senior Citizens, rubber wheels can make rolling out carts to the curb each week less intimidating or demoralizing. In some communities with a large Senior Citizen demographic, the prospect of rolling heavy carts to the curb each week has been a barrier to implementing automated collection.
#4 - COLD WEATHER WORTHY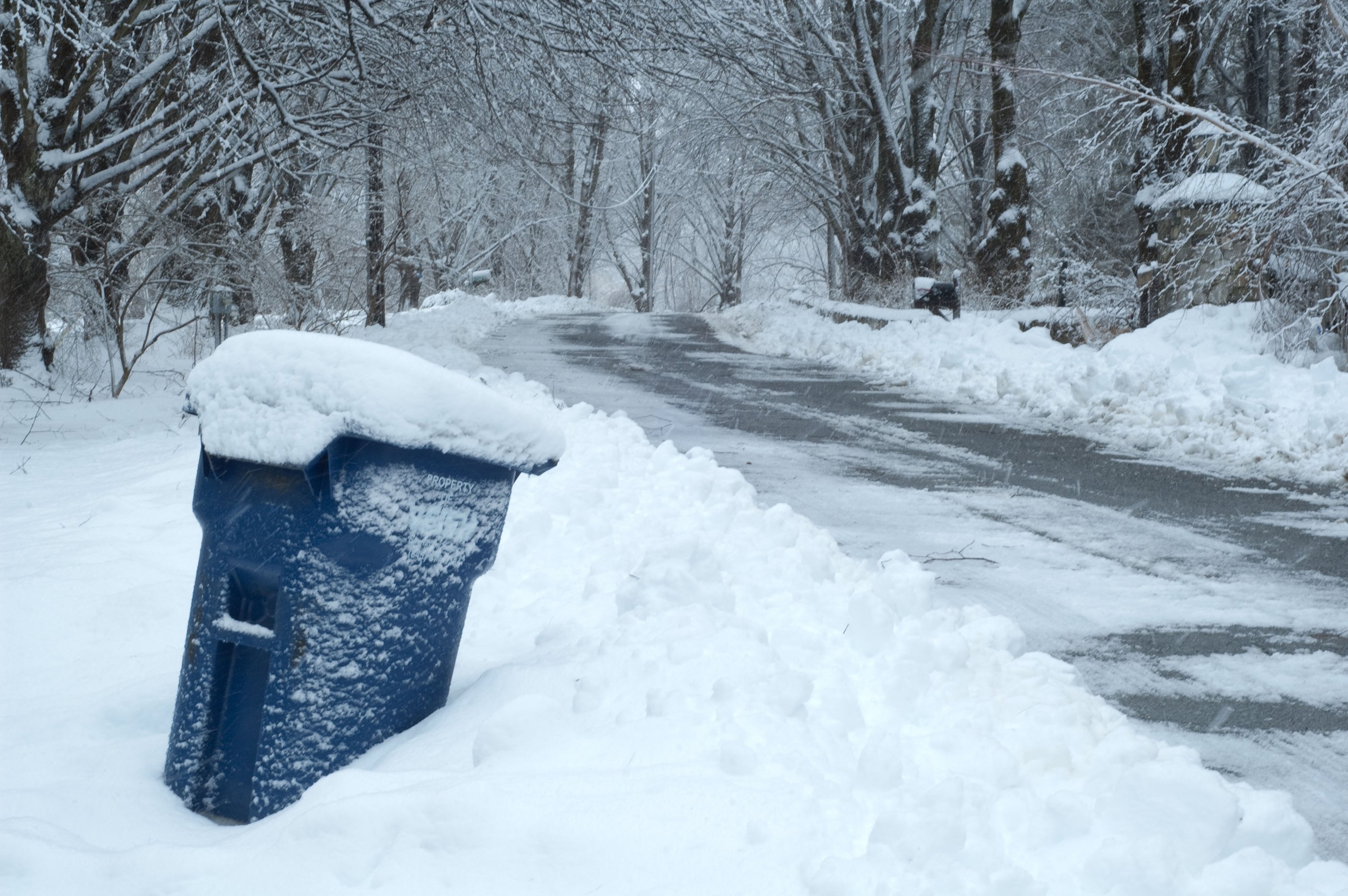 For end users or customers that reside in regions that experience freeze/thaw cycles, plastic blow molded wheels can be problematic. Plastic blow molded wheels are hollow and can fill with water in some conditions.If that water freezes, it can affect the ability to roll the cart or worse, crack the wheel itself.Rubber wheels are solid throughout and withstand extreme weather and freeze/thaw cycles.
#5 - ECO-FRIENDLY
Sustainability concerns are now regular conversations had at the community and municipal level.Rubber Wheels from Roll-Tech use almost 100% recycled materials in our manufacturing process. and represent a conscious effort to reduce our carbon footprint by eliminating over 500 tons of plastic and waste from landfills.
FOR MORE INFORMATION ON WHAT RUBBER CART WHEELS CAN DO FOR YOUR CUSTOMERS OR COMMUNITY, PLEASE CONTACT:
Todd Blair
Vice President/General Manager
Roll-Tech Molding Products, LLC
243 Performance Drive SE
Hickory, NC 28602
Email: TBlair@rolltech.net
Tel. 828-431-4515 ext. 304
Roll-Tech Molding Products is a subsidiary of Impact Plastics, a leader in the Waste and Recycling products for over 20 years.